Two reclining armchairs that provide maximum comfort for North Shore patients with a life-limiting illness have been donated to Harbour Hospice as part of an innovative programme funded by the Harcourts Foundation.
The Hospice NZ Grants Programme was established with support from the Harcourts Foundation in 2017. Since then more than $195,000 has been donated to Hospices for key projects that directly benefit patients and families.
Harbour Hospice Chief Executive Jan Nichols says the $9,238 grant has enabled two worn-out recliners in the North Shore Inpatient Unit to be replaced with armchairs that are extra wide and comfortable, easy to get in and out of or recline for a rest.
"When someone is unwell, a soft and yielding chair is crucial to their comfort. Getting out of bed and into a comfortable chair often relieves pressure points and reduces pain," Ms Nichols says.
"We greatly appreciate having Harcourts as a national supporter of Hospice and are truly grateful for this support from Debs Wallace and her team at Harcourts Cooper & Co."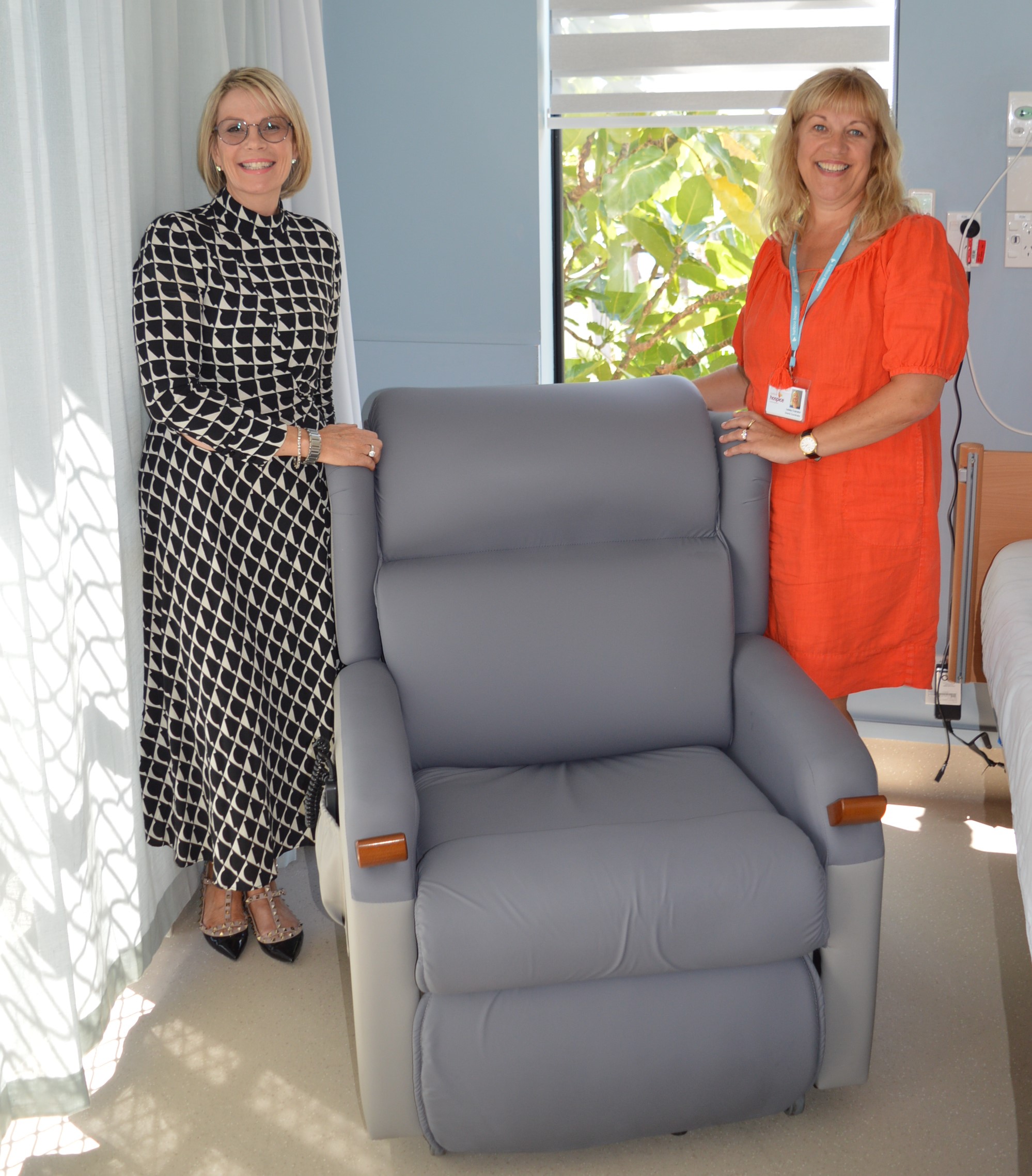 Debs Wallace, left, of Harcourts Cooper & Co, and Harbour Hospice Grants Coordinator Lesley Cranston
with one of two automated recliner chairs purchased with the $9,238 donation.